At the request of the Government of Kerala we have entered a technical partnership to improve the detection and management of hypertension in primary care through the implementation of Quality Standards (QS). These quality standards have been derived from evidence-informed Standard Treatment Guidelines (STGs), developed by the STG task force with facilitation from NHSRC (National Health Systems Resource Center), under the auspices of the Ministry of Health & Family Welfare
Hypertension has been identified as one of the main NCDs in Kerala.  During a two-day workshop held in Thiruvananthapuram, doctors working in primary health centres  (PHCs), internal medicine physicians from secondary and tertiary care hospitals and experts in cardiology and non-communicable diseases, identified two areas for immediate improvement:
a) Identification of hypertension by opportunistic screening (blood pressure measurement) in all adults 18 years and older, visiting primary care clinics.
b) Setting a clinic blood pressure target in patients diagnosed with hypertension, to below 140/90 mmHg if aged less than 80 years, or below 150/90 mmHg if aged 80 years and over.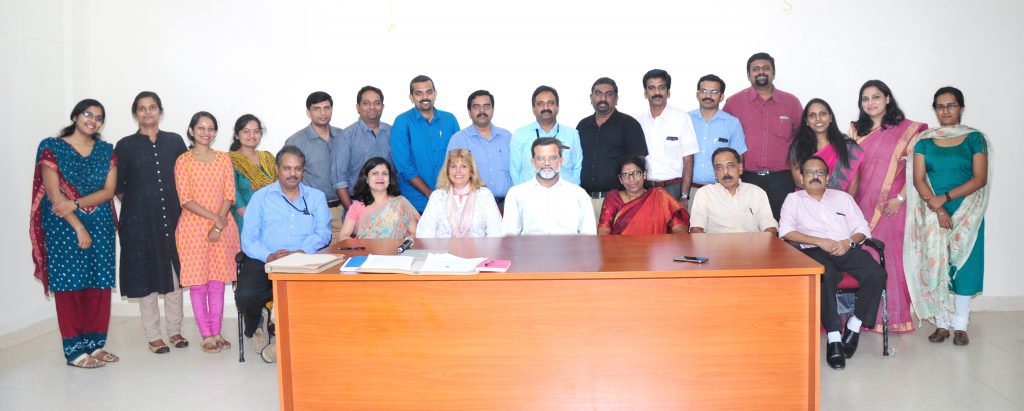 The QS initiative comes at the time when the Government of Kerala has launched the Ardram Mission, which includes upgrading services provided under primary care The compliance to the quality standards will be monitored by utilizing data recorded in electronic medical records (EMR). The EMR has been created under Kerala Government's eHealth project,  one of the first State level implementation of digital health records in India. This provides a unique opportunity to incorporate the Quality Standards and clinical indicators into the EMR allowing the digital capture and analysis of vital information for optimum screening and management of hypertension and other major NCDs in primary care.
Dr. T.K. Suma, Professor of Medicine, T D Medical College Alappuzha & President of the Kerala Chapter of Association of Physicians of India led the workshop. Dr. Sivasankaran, Professor of Cardiology at the Sree Chitra Tirunal Institute for Medical Sciences and Technology and Dr Bipin K Gopal, State Nodal Officer for NCD participated in the workshop. The Kerala Health Systems Resource Centre provided the coordination, with technical support from Dr Francoise Cluzeau and Dr Abha Mehndiratta from the Global Health & Development Group at Imperial College London.
The quality standard implementation is planned in early 2018 in 10 primary health centers and will be preceded by a preparation phase, which includes delivery of relevant training and establishment of a reliable data system.
A write up of the event was published in the Hindu on April 12 here.