Each year, HTAi attracts over 1200 participants from 70 different countries. From 19 – 21 June, Rome was awash with scientists, policy makers, journalists: anyone who is involved in the field of HTA. Because of the number and variety people, a huge number of topics came to the stage. Ranging from the latest technologies in the field of surgery, to the Pharmaceutical industry promoting new drugs, to incorporating ethics in priority setting, to case studies from all corners of the world – nothing was left unsaid! With only limited time and panel sessions, plenaries and oral sessions following and overlapping each other, there was lots to learn for a newcomer like me!
This year I attended because I was representing a collaboration between iDSI and the World Health Organisation (WHO). The first meeting held in July 2016 aimed to develop a guidance document informing countries of methods to set up Health Technology Assessment (HTA) mechanisms for reimbursement purposes. Building on this initial meeting and the consecutive guidance document development, we led a session titled 'Using HTA to inform country specific reimbursement' at this year's conference.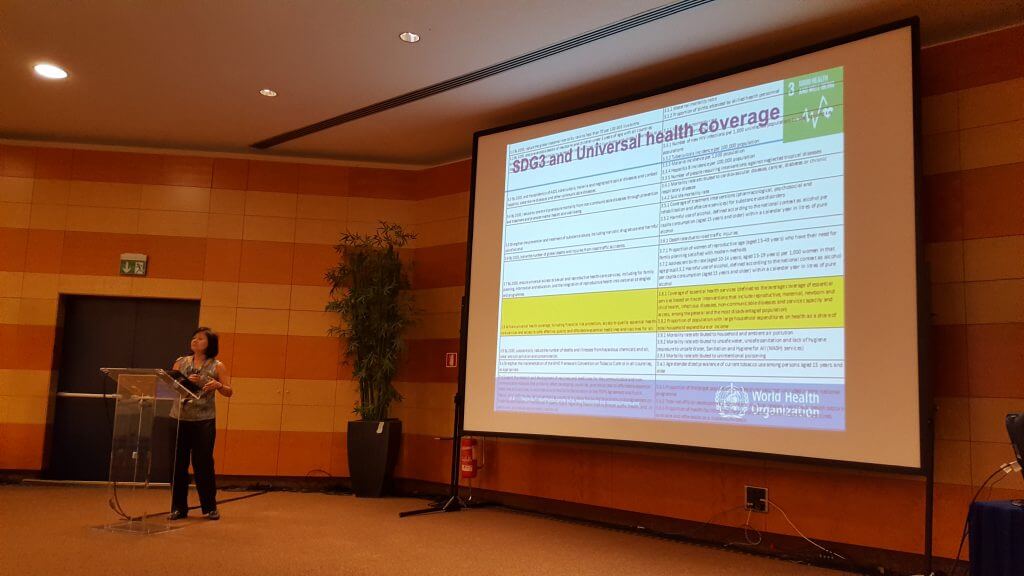 The panel was held on Tuesday afternoon and my fellow panel members included Tessa Tan-Torres Edejer (WHO), Shankar Prinja (Post-Graduate Institute of Medical Education and Research, PGIMER), John Wong (EpiMetrics). Setting the scene, I started by providing a general overview of capacity building needs when looking to establish a HTA mechanism, linked to a paper published by Dr Li of iDSI. Shankar and John provided country examples of capacity building and the development of HTA mechanisms in India and the Philippines respectively. These countries are both in very different stages of the development, however their talks highlighted both the similarities and differences when setting out to develop a HTA mechanism. Tessa spoke about the development and need for the guidance document, which is still in its early development stages though a first draft is due to be published later this year. Watch this space!
The three day conference brought me a huge range of new information and contacts in the Global Health scene which left me with a thirst to explore the field of priority setting even further!  All-in-all, this first experience of a major conference was a memorable one – and not just because of the delicious pasta and gelato in Rome!