On Friday 4th October 2019, members of the International Decision Support initiative (iDSI) were invited to the Ministerial Inauguration meeting of Ghana's first National Health Technology Assessment (HTA) steering and technical committees for HTA. The invitation acknowledged iDSI's 11 years of active involvement in the country advocating for prioritising evidence-informed decision making in Ghana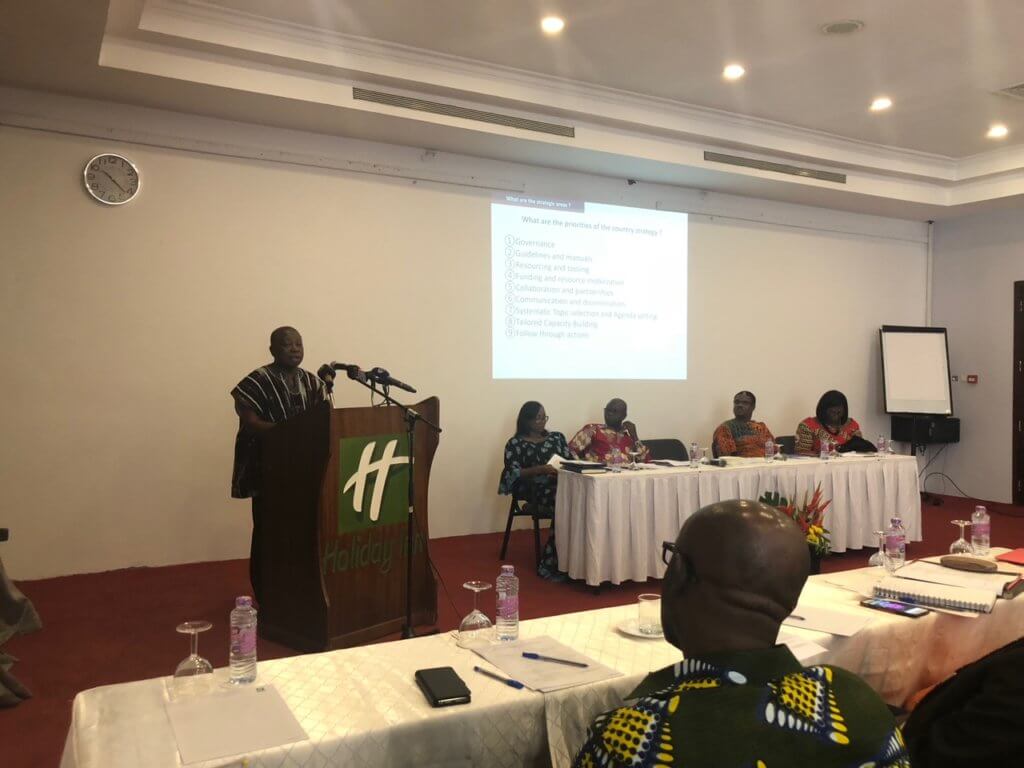 The honourable Kwaku Agemang-Manu, Minister of Health in Ghana started the event with an announcement of the launch of a steering and technical committee to institutionalise HTA in Ghana.
This new National Steering Committee, with representatives from the public and private sectors, as well as development partners, aims to set the HTA agenda. The National Steering Committee will also oversee HTA activities in the country, and provide advice on governance and structuring process and methods for assessments and decision making to ensure the nationwide HTA function is sustainable.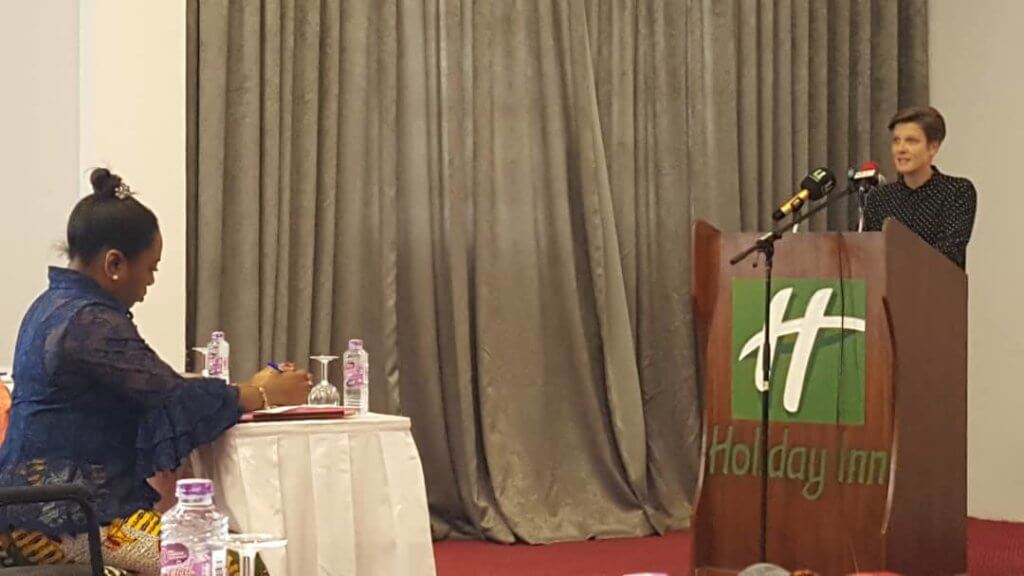 This step comes as the Ministry of Health reinforces its commitment to attaining Universal Health Coverage (UHC) through effective resources allocation within the Ghanaian healthcare system. According to the Ministry of Health, the technical committee will play a technical supporting role for evidence generation and supporting the steering committee in preparation of the tools needed to support and operationalise HTA activities as envisioned by the main stakeholders in the country. Both committees are expected to be coordinated and run by a Ministerial Secretariat, which was assembled and trained since 2016, and continues to receive extensive support from the iDSI network
Leading directors from the Ministry of Health, including Ms Martha Gyansa-Lutterodt, Director–Technical Coordination Unit and iDSI advisory board member, Ms Joycelyn Azeez, Director–Pharmacy Unit and Mr Hamidu Adakurugu, Director of Administration attended the meeting. In addition, other national executives, such as Lydia Dsane- Selby, Chief Executive Officer–National Health Insurance Authority, attended the event. They have been working closely with our network on technical assistance projects, most recent of which was an HTA study on hypertension in Ghana, which informed price negotiations and the 2017 update on standard treatment for hypertension.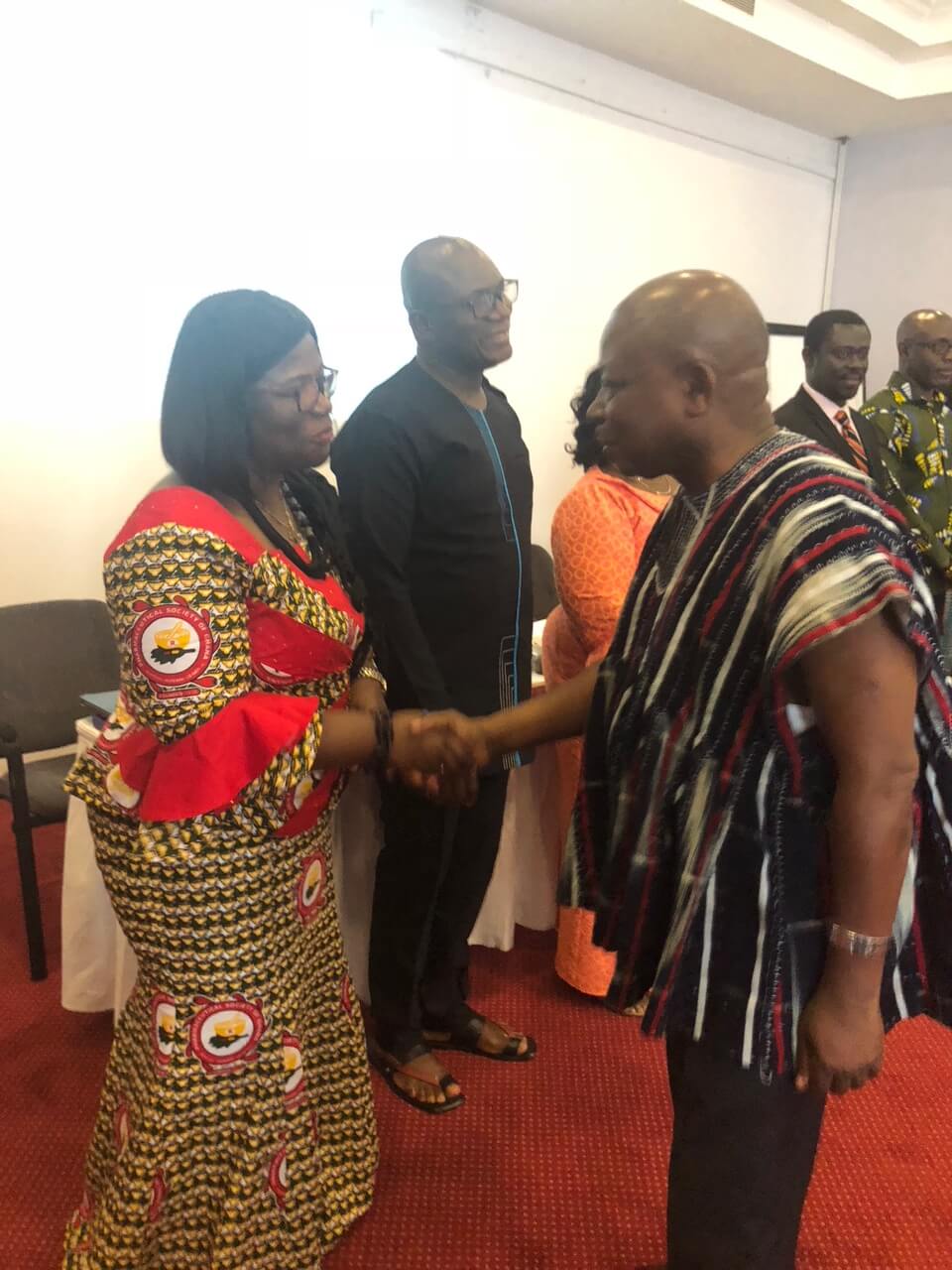 As a global network of health, policy and economic experts, supporting countries to achieve UHC and Sustainable Development Goal 3 (SDG 3), iDSI has been fully committed to supporting the development of tailored institutional capacity for HTA in Ghana across all government, academia, and private entities. We have been working to foster collaboration nationally and internationally, emphasising country ownership and local mandate, so countries can lead their own progress towards UHC with support from international partners.
Ghana has achieved critical milestones for developing HTA capacity through recent achievements with iDSI support and ministerial leadership, such as:
Ghana's first national economic evaluation on hypertension management. This work informed price negotiation, procurement, and changes to the standard treatment guidelines.
Practical learning and knowledge mobilisation, using the hypertension project as a case study to raise awareness and build practical experiences around conduction economic evaluations for HTA in Ghana.
Ghanaian stakeholders attending bespoke iDSI trainings that address differential needs across various Ghanaian stakeholders aimed to develop the necessary capacities in-country.
Developing a country strategy for HTA institutionalisation and laying foundations for assembling HTA committees by sharing global experiences of process and methods deployed for similar activities internationally.
To formalise our relationship and commitment, iDSI are in the process of signing a Memorandum of Understanding (MOU) between the Ministry of Health, the University of Ghana and Kwame Nkrumah University of Science and Technology (KNUST). This will be instrumental in harmonizing all national and international efforts.
We are eager to continue our longstanding collaboration in Ghana to help the county realise its vision for HTA institutionalisation. Our cross-country team, made up of members of the Ministry of Health secretariat, are expected to fully carry out the operations of the announced committee, will be meeting this week in Oslo, Norway to discuss the outcomes of this inauguration meeting and organise a plan of action for iDSI activities going forward.
Within the next few years, Ghana can be an African leader in HTA institutionalisation, which will in turn help expand activities beyond Ghana, situating the country as a regional hub to mobilise knowledge and capacities in other African countries. Ghana is already a leading member state in the West African Health Organisation (WAHO) and can play a leading role to strengthen south-south collaboration, drawing on its rich experience in the field of HTA. A great example to follow is the achievement of Health Intervention and Technology Assessment Program (HITAP) in Thailand, which emerged as a major regional hub extending support to Asian and African countries' efforts, to achieve HTA institutionalisation.
As the Minister of Health accurately described, Ghana has positioned itself to institutionalise HTA. However, the main bulk of work is still yet to come, and as we look forward to our next phase of work in Ghana, we call on all involved parties to engage with each other and keep effective communication strategy. We also invite the Ghanaian government to continue leading the way by mobilising essential domestic resources to self-sustain and steer future developments in this new dynamic age of healthcare in Ghana.
Congratulations to all involved in this important development.